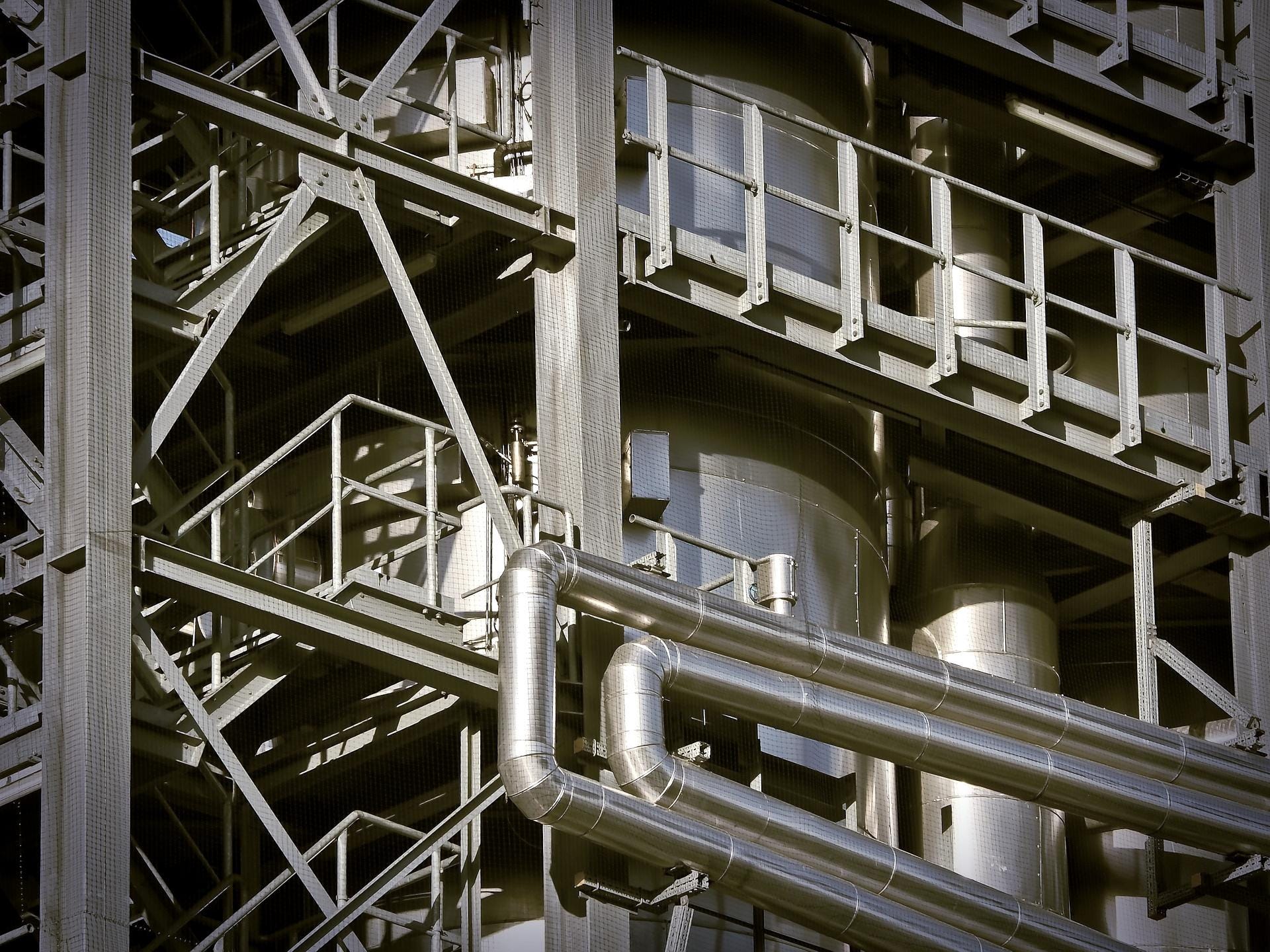 Insulation.
Fire protection.
Industrial services


ISOCHORE has been a partner for system solutions in the areas of heat,
cold, noise and fire protection as well as for industrial services for 45 years.
Our portfolio extends through all phases of the project: from design and
planning through the professional execution to all general contractor services
of technical insulation. With up to 150 qualified employees, we today
serve customers from different industries throughout Europe as well as in
non-European countries. Moreover, through constant innovation we have
built participations and partnerships in Slovakia, the Czech Republic and
Poland.
There is a reason for our decades of success on the market: For us, quality
and punctuality are the focal points of every daily activity. Predictable
suppliers and comprehensible processes have become indispensable,
particularly in craftsmanship and plant construction. We at ISOCHORE
stand for technical know-how, transparent, open communication, and a
high level of commitment in the service of our customers – and thus for
smooth, punctual project processes.
We have had our quality standards verified by external institutions.
Already back in 1999 we have recognized the signs of the times and
got certified after EN ISO 9001. Due to the growing demands and our
responsibility towards our employees, a health and safety certification
was implemented with the internationally highest standard according to
SCC (Safety Certificate for Contractors). To comply with our pioneering
role in insulation technology and fire protection, we have introduced the
EN Standard ISO 14000 in our operations.


look at our Isochore Isoliertechnik IInformationfolder
Others see borders, we see opportunities.
Precise system solutions for heat, cold, noise and fire protection
Insulation and fire protection solutions by ISOCHORE create security and
make production processes more cost-effective. For example, individually
designed, customized heat and cold protection prevents costly energy
losses and helps to save money. No matter in what temperature ranges
the insulations are used – we will find the perfect solution.
Our individual noise protection systems are equally effective. With suitable
insulation, noise emissions, such as in power plants or industrial plants,
are reduced to a minimum and workers, neighbours and the environment
are protected from too much noise.
With a professionally planned and carried out structural fire protection,
you make a major decision to prevent a fire and/or to minimize possible
damage in case of fire. We work exclusively with high-quality products
from well-known manufacturers and make sure that our system solutions
prevent the spread of a fire.
Whatever you need, let us talk about it! We will be happy to prove our
competence to you.


Do you have any questions or specific concerns?
We lookforward to hearing from you!
Satisfied customers all over the world
Industrial services for discerning customers

Our insulation and fire protection products prove their high benefits in many companies of various sectors every day. They are used particularly
often in power plants, in the pharmaceutical and petrochemical industry, as well as in the food and automotive industries. Especially when it comes
to alternative forms of energy, the ideal insulation is becoming more and more important – and that does not only apply to Europe, but also to many
other countries around the world. We are proud that many renowned and world famous companies hire us repeatedly for the insulation and fire
protection of their works and projects, as it underlines our high expertise in what we do.

When may we start working for you?
When it comes to reducing energy losses from economic and ecological points of view, and to optimize the use of existing energy, you will find a strong partner in ISOCHORE. Drawing on our technical expertise and our decades of experience, we will stand on your side from the planning phase throughout the specific development of a tailor-made and sustainable overall concept according to your requirements, to its implementation
in impeccable quality. On request, we will accept full responsibility for all general contractor services, including scaffolding or the use of trace heating.
Equipped for tomorrow's challenges
Already today we are getting ready to offer our usual reliable and professional services in the future. As the demand for high-quality craftsmanship will continue to be in high demand in the long term, we have trained young talents to become heat, cold, noise and fire protection engineers for many years – of course always with the objective of including them in our staff after the completion of their training and giving them a perspective in the
form of a safe workplace. In addition, we want to expand our business activities to more foreign markets and we constantly examine opportunities
to open up more branches in other countries. Already today, ISOCHORE insulation systems are found in many countries around the world. This confirms our international competitiveness – based on quality solutions made in Austria.

Our partners: We, too, depend on our trade partners. — The most modern sheet metal prefabrication factory which produces the most accurate sheet metal parts and delivers precisely in time. — Trace heating systems at the peak of today's state-of-the-art technology. — Or the just-in-time deliveries of supporting structures, sheet metal or mineral wool products. — We select our partners carefully – and we will only accept the best!!